skilled and experienced
Within our Tactical Department we can offer you a wide array of services. This department of our Business covers In Trade POS and Display Installations, Sales Drives for Brands, In Store Stock Audits to measure availability, Planogram Implementations and much more. Our skilled and experienced team can react to your needs quickly and will deliver best in class results in store for your Brand utilising our custom made reporting system.
tactical solutions
At Hopkins we have a Nationwide Team of Tactical Sales Personnel, Merchandisers and Installers. We cater for all Project types and sizes from POS installations, Large WOW Displays, Sales Drives, Planogram Implementations and In Store Stock Audits. We understand the importance of delivering compliance on your Project and have a strong track record of proven results in this area of our Business. If you have a specific project in mind for your business we can tailor make a tactical solution so as it will work for you.
Services Provided
Planogram Implementation
POS Placement
FSDU Placement & Merchandising
Window Display Surveys & Installations
Wow Display Installation & Uplift
Vinyl & Decal Installation & Removal
In Store Stock Audits
Store Surveys
Tactical Sales Team
Tele Sales Team 
Contract Staff
Trade Show Delivery, Set Up, Staffing & Collection
"Philip Morris Limited has worked with Hopkins Merchandising for over a decade and have found them to be a fantastic agency. Hopkins have a deep rooted understanding of the retail convenience sector and use this understanding to deliver first class execution of programs that delivers for Philip Morris and the retail accounts that they cover. The Frontline data they provide us is extremely beneficial and gives us a clear insight into our product availability and what is happening instore. The speed of project execution is best in class, particularly in the convenience sector. I would highly recommend Hopkins Merchandising for any business looking to build their brands within the convenience sector."
Iain Levy – Commercial Manager Island of Ireland – Philip Morris International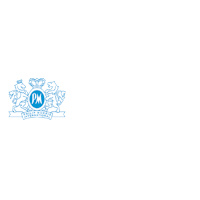 Contact us for more information