What we do
Founded in 1990, we are Irelands Premium Sales, Merchandising, Tactical & Warehousing Specialists with a 1 stop shop solution and a vastly experienced & professional team in excess of 180 people. With the Extensive Trade Knowledge & Relationships we have here at Hopkins, we can help drive your business.
See our large range of services and facilities broken down into each of our four Departments below. Click into a department to view the services that we can offer your business in this area: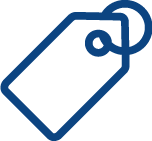 Promotional builds
completed each year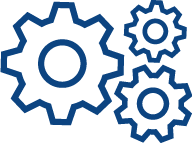 Tactical campaigns
completed each year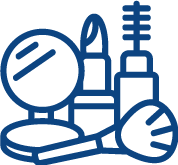 Representing 70% of
colour cosmetic brands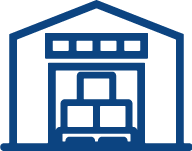 sq. ft warehousing
with 2500 pallet spaces
Testimonials

"Danone Early Life Nutrition, have worked with Hopkins Merchandising for 14 years and have always found the team willing to go above and beyond to deliver the best results for our business. They support us in many areas including order capturing, POS/kit placement, merchandising, planogram implementation and many adhoc requests. They have also supported with the implementation of Category projects across all retailers in Ireland. The largest project involving the team working three overnights and resulted in a winning ECR Ireland project. We always receive detailed reporting and photo capture which is extremely helpful to understand what is happening instore. I highly recommend Hopkins Merchandising range of services."

Sarah Dennehy – Category and Channel Development Manager – Danone


"At L'Oréal Ireland have been working with Hopkins Sales & Merchandising for over 20 years.  We manage a very complex business & customer service is extremely important to us. The team at Hopkins are professional, efficient & friendly and most importantly they never let us down.  Thanks to the support of the Hopkins team we can explore exciting new business opportunities, discuss new ideas while all the time working collaboratively.  This is especially important in these extraordinary & unprecedented times when we must work together to overcome adversity.  We look forward to continuing our successful partnership."
Katie Grennan – Commercial Director CPD Ireland – L'Oréal UK & Ireland


"Philip Morris Limited has worked with Hopkins Merchandising for over a decade and have found them to be a fantastic agency. Hopkins have a deep rooted understanding of the retail convenience sector and use this understanding to deliver first class execution of programs that delivers for Philip Morris and the retail accounts that they cover. The Frontline data they provide us is extremely beneficial and gives us a clear insight into our product availability and what is happening instore. The speed of project execution is best in class, particularly in the convenience sector. I would highly recommend Hopkins Merchandising for any business looking to build their brands within the convenience sector."
Iain Levy – Commercial Manager Island of Ireland – Philip Morris International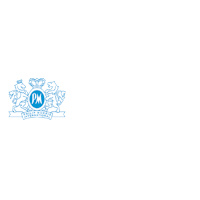 "We have worked with Hopkins Merchandising for 4 Years. They have given us great peace of mind in our Woodies and Independent accounts. Their Team of personnel representing us in trade are very professional and always go above and beyond in delivering any task that has been asked of them. I would highly recommend Hopkins Merchandising and am very satisfied with all work and projects carried out to date."
Stephen Bradley – Territory Sales Manager – Ronseal Ireland Limited "BOI have been working with Hopkins Merchandising for 2 Years- they are critical vendor partners merchandising our 260 retail branches nationwide.They understand our specific needs as they change and Hopkins simply do what it takes to get the job done on time and as true collaborative partners to deliver on our business objectives."

Sinead Flanagan – Group Marketing – Bank of Ireland Group.



"Hopkins Merchandising have been our merchandising partners since 2019.They provide an excellent merchandising service for our AIB and EBS branch networks. Liam and his merchandising team are very flexible and continually to deliver high quality results for us."
Liz Carey – Brand Marketing Manager – Allied Irish Banks P.L.C


"Hopkin's Merchandising are a great company to work with for all our in store support needs. We have been extremely impressed by their speed, flexibility and can do attitude, delivering some great results and I look forward to more continued successful campaigns.''

Chris Moore – Business Manager Ireland – Quorn


"We have been dealing with Hopkins for two decades which speaks volumes. During this time we have always received the highest level of service from Declan & his team. They are very flexible & our deadlines are continuously met. Their professionalism ensures our customer's requests are always completed to an extremely high standard instore. I would have no hesitation in recommending Hopkins Merchandising to any potential client."
Paddy Carmody – Head of Marketing Ireland – Nivea Beiersdorf


"I have always found Declan and his team to be very obliging, professional and enthusiastic when carrying out any work. Their experience and expertise in the retail trade and their ability to deliver on all projects is second to none. I would have no hesitation in recommending Hopkins Merchandising to anyone who has Sales, Merchandising or Auditing requirements."

Fergus Murphy – General Manager Ireland – Quintessential Brands Group



"Hopkins are our Irish Warehousing, Storage and Distribution Partners that we use across a number of our brands for the Irish Market. The fulfilment service from Hopkins in terms of speed and quality is outstanding. They have a high performing team working on site who continuously deliver top quality in results for our valued independent and multiple retail customers. Hopkins also complete Tactical instore Merchandising projects for us and we have found their execution and reporting to be best in class offering us a real insight into how our displays are positioned in trade."

James Nutt – Operations Manager – Mr. Fothergill's Seeds Limited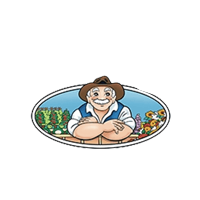 "In my role as Commercial Manager Ireland for Philip Morris International, we procured the services of Hopkins merchandising with the help of Declan, Liam, Brian & the rest of the Hopkins team to work on a wide range of trade activities such as National availability campaigns, which included incentivising and rewarding retailers. Hopkins Merchandising also performed more intricate bespoke activities for us, such as geographically focused campaigns, which proved hugely beneficial to us. We found the Hopkins team to be thoroughly professional, reliable, trustworthy & knowledgeable about the Irish market and every retailer that operates here. The level of detail in the reporting we received was second to none. Declan is one of the unique characters in the trade here and it was an absolute pleasure dealing with him in my time with PMI, I would recommend Hopkins to any business looking to get a tighter grip on how they are performing in the Irish market."
Kieran Groarke – Customer Director – Valeo Foods Ireland

Some of our clients